Introducing the World of Apple: Unleash Innovation with Zam Zam Electronics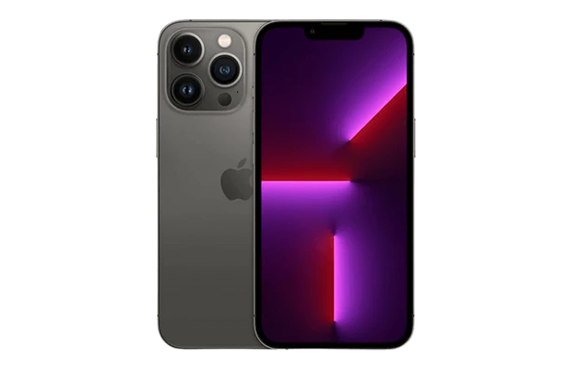 At Zam Zam Electronics, we pride ourselves on being at the forefront of technology, constantly striving to bring our customers the latest and greatest gadgets and electronics. And when it comes to innovation, one name stands above the rest – Apple. Renowned for their cutting-edge designs, powerful performance, and intuitive user experiences, Apple products have become synonymous with excellence.
In this comprehensive guide, we will delve into the remarkable world of Apple, showcasing the wide range of products available at Zam Zam Electronics. From the iconic iPhone to the versatile iPad, from the sleek MacBook to the powerful iMac, and from the immersive Apple Watch to the seamless AirPods, we have an extensive selection to cater to all your tech needs.
iPhone: Redefining Mobile Communication The iPhone has revolutionized the way we communicate, combining sleek aesthetics with advanced technology. Whether you opt for the compact iPhone SE or the feature-rich iPhone 13 Pro Max, each device offers a seamless integration of hardware and software, providing a superior user experience. With stunning Retina displays, powerful A-series chips, exceptional camera systems, and enhanced privacy features, the iPhone ensures you stay connected in style.

iPad: The Ultimate Productivity Companion Designed to provide a perfect blend of portability and functionality, the iPad has become the go-to device for professionals and creative minds alike. Explore the extensive range of iPads at Zam Zam Electronics, including the iPad Air, iPad Pro, and iPad mini. With stunning Liquid Retina displays, Apple Pencil support, powerful processors, and versatile accessories, the iPad is your gateway to limitless creativity and productivity.

Mac: Unleashing Limitless Potential When it comes to computers, Apple's Mac lineup has set the standard for performance, design, and reliability. Whether you prefer the portable MacBook Air, the powerful MacBook Pro, or the sleek and stylish iMac, Zam Zam Electronics has the perfect Mac for you. Experience lightning-fast speeds, stunning Retina displays, industry-leading security features, and an intuitive operating system that empowers you to accomplish more than ever before.

Apple Watch: Your Personal Health and Fitness Companion Stay connected and motivated with the Apple Watch, the ultimate wearable device for fitness enthusiasts and tech aficionados. Discover a range of models, including the Apple Watch Series 7, Apple Watch SE, and Apple Watch Series 6, all packed with features such as heart rate monitoring, ECG functionality, sleep tracking, and a multitude of apps. With its sleek design and comprehensive health and fitness capabilities, the Apple Watch is your trusted companion for an active lifestyle.

AirPods: Immersive Audio, Unparalleled Freedom Experience wireless audio like never before with Apple's AirPods. Whether you choose the iconic AirPods Pro or the AirPods with Charging Case, these Bluetooth-enabled earbuds offer exceptional sound quality, effortless connectivity, and a seamless user experience. With features like active noise cancellation, transparency mode, and hands-free Siri access, the AirPods are the perfect complement to your Apple devices.
At Zam Zam Electronics, we take pride in offering a comprehensive range of Apple products, all backed by our commitment to quality and customer satisfaction. With our extensive selection, competitive pricing, and dedicated customer support, we ensure that you find the perfect Apple product to suit your needs.
Moreover, when you choose Zam Zam Electronics for your Apple purchases, you gain access to exclusive benefits, including expert guidance, reliable after-sales support, and a seamless shopping experience. We understand that investing in Apple products is a significant decision, and we are here to make that journey as smooth and rewarding as possible.
In conclusion, Zam Zam Electronics is your go-to destination for all things Apple. Whether you're looking for a state-of-the-art iPhone, a versatile iPad, a powerful Mac, a cutting-edge Apple Watch, or immersive AirPods, we have you covered. Discover the world of Apple at Zam Zam Electronics and unlock a world of innovation, style, and limitless possibilities. Shop with us today and experience the true essence of technological excellence.