Best Mobile Phone under 1000AED in 2023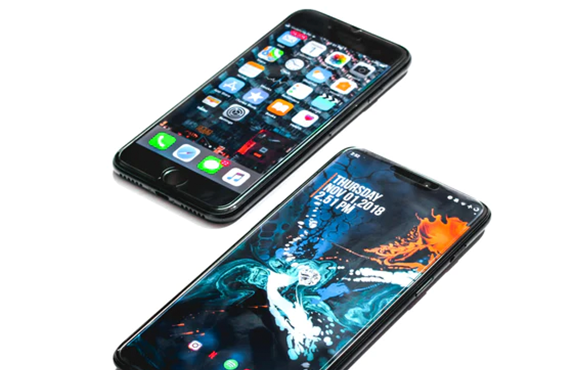 In today's rapidly advancing world, owning a reliable and feature-packed mobile phone is essential. However, finding the best mobile phone within a budget can be a challenging task. If you're looking for a mobile phone under 1000AED in 2023, you're in luck. There are numerous options available that offer great value for money. In this article, we will explore some of the top mobile phones within this price range, considering factors such as performance, camera quality, battery life, display, and storage capacity.\
Factors to Consider When Buying a Mobile Phone
Before diving into the specific models, it's important to understand the factors that make a mobile phone worth considering. These factors will help you make an informed decision based on your personal preferences and requirements. Here are the key factors to consider:
1. Performance
The performance of a mobile phone is determined by its processor, RAM, and software optimization. Look for devices with capable processors and sufficient RAM to ensure smooth multitasking and efficient performance.
2. Camera Quality
If photography is important to you, pay attention to the camera specifications of the mobile phone. Look for devices with higher megapixel counts, advanced camera sensors, and features like optical image stabilization (OIS) and night mode for better low-light photography.
3. Battery Life
Battery life is crucial, especially if you're a heavy user or frequently on the go. Consider mobile phones with larger battery capacities and efficient power management systems to ensure longer usage between charges.
4. Display
The quality of the display plays a significant role in your overall experience. Look for mobile phones with vibrant colors, good brightness levels, and a suitable screen size based on your preferences.
5. Storage Capacity
Consider the storage capacity of the device, including both internal and expandable storage options. Ample storage allows you to store more apps, photos, videos, and other files without worrying about running out of space.
Now that we have an understanding of the key factors to consider, let's explore some of the best mobile phones under 1000AED in 2023.
Top Mobile Phones Under 1000AED
POCO X5 Pro 5G

Price: AED 1,019.00[2]
With its 120Hz POLED display, Snapdragon® 778G processor, and 108MP pro-grade camera, the POCO X5 Pro 5G offers impressive performance and camera capabilities at an affordable price.

Samsung Galaxy A34

Price: AED 999.90[2]
The Samsung Galaxy A34 features an 8GB RAM, 128GB storage, and an awesome graphite design. It offers a reliable performance and ample storage capacity for your needs.

Redmi Note 12

Price: AED 577.00[2]
The Redmi Note 12 boasts a smooth 120Hz AMOLED display, powerful Snapdragon® processor, and a 50MP AI triple camera. It delivers excellent performance and camera capabilities for its price.

OnePlus Nord CE 2 Lite 5G

Price: AED 689.00[2]
The OnePlus Nord CE 2 Lite 5G offers a balance of performance and affordability. With its 6GB RAM, 128GB storage, and 5G connectivity, it provides a seamless experience for everyday use.

Samsung Galaxy A14 LTE

Price: AED 649.90[2]
The Samsung Galaxy A14 LTE offers a budget-friendly option with 128GB storage, 4GB RAM, and a dual SIM configuration. It's a reliable choice for essential smartphone features at an affordable price.
These are just a few examples of the best mobile phones under 1000AED in 2023. It's important to note that availability and prices may vary, so it's recommended to visit reputable online retailers or physical stores for the most up-to-date information. Additionally, don't forget to read customer reviews and ratings to get insights into real-life experiences with these devices.
Conclusion
Finding the best mobile phone under 1000AED in 2023 is possible with the wide range of options available. Consider the factors that matter most to you, such as performance, camera quality, battery life, display, and storage capacity. Explore the recommended mobile phones and read customer reviews to make an informed decision. Remember, the best mobile phone for you is the one that aligns with your needs, preferences, and budget. Happy shopping!